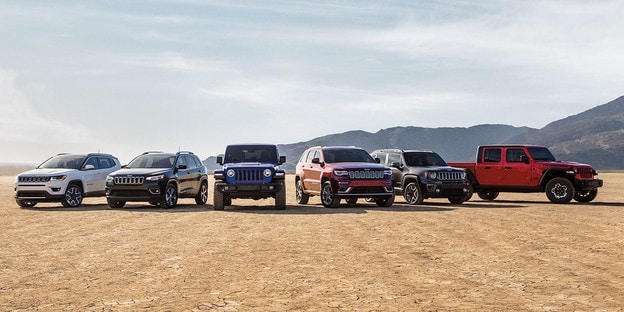 What to Consider When Buying an SUV?
At Perth County Chrysler, we're proud to be the premier choice for Chrysler, Dodge, Jeep, and Ram enthusiasts in Mitchell, Ontario. Our dealership is located at 11 Huron Road in Mitchell, Ontario, and we're honoured to serve the great communities of Exeter, Goderich, Listovel, New Hamburg, and surrounding areas. Our customers are always inquisitive and reach out to us to learn more about the vehicles they're interested in. An SUV is a great choice for anyone looking to find a vehicle that offers more space than a sedan and more fun than a minivan. Let's take a moment to review what you should consider when you're purchasing an SUV.
When you are in the market for a new vehicle, a great option to consider is getting an SUV. Sports utility vehicles tend to provide more space, comfort and style features and other amenities that appeal to many buyers. Today, there are many different SUV types to choose from. While the amount of choices is nice, it can also be overwhelming. There are many factors and questions to consider, which could act as an SUV buying guide in Mitchell, Ontario.
Size and Space Requirements
One of the most important factors to consider when shopping for a SUV is the seating and cart space. SUV seating in Mitchell, Ontario, can vary from a five-seat two-row SUV to an eight-seat, three-row SUV. The SUVs that hold more passengers tend to be larger. You also often have the option of getting bucket seats in the second row, resulting in seating for seven passengers.
It is important to consider the needs of your family and other passengers carefully. For those with larger families that also envision carpooling, getting an SUV with more space and seating could make sense. When these larger SUVs are not completely full, the back rows and seats can normally be folded down to maximize the SUV cargo space.
Two-Wheel vs Four-Wheel Drive
SUVs today can come as either two-wheel, four-wheel, or all-wheel drive. The options that are right for you and your situation is based on our safety needs and driving style. For many people in the Mitchell and Exeter areas, having the four or all-wheel-drive SUV is ideal as it makes it easier to drive through snow and tougher terrain. However, these SUVs tend to be more expensive and will get worse fuel efficiency.
Book a Test Drive Today at Perth County Chrysler In Mitchell, Ontario
* Indicates a required field

Fuel Efficiency
The overall fuel efficiency of your SUV is important. While SUVs used to be considered gas-guzzling machines, they have become far more efficient over the past decade. Today, there are a range of SUVs that will get great fuel efficiency. When you are looking for an SUV to have the best fuel efficiency, you should look for those that have lower-performance engines and a smaller frame. However, today you could also look into SUVs that come with a hybrid or electric engine, which will reduce your fuel consumption drastically.
Crossover vs Traditional SUV
In today's market, many buyers use the terms crossover and SUV interchangeably, but some differences should be considered. The main difference between the two vehicle options is the frame that it is built on. The crossover SUV has the SUV body, but it is built on the frame of a sedan. This allows is it to be more versatile and provides better fuel efficiency. A traditional SUV is built on a truck's frame, which can hurt fuel efficiency but offers more power and is ideal for those looking for a rugged driving experience.
Budget
You should also carefully consider your budget when you are looking for your next SUV purchase. Ideally, you should not spend much more than twenty percent of your income on all of your auto expenses. However, even if you have a limited budget, you can still get a great SUV. There are always great promotions available for both leasing and purchasing a new SUV. Since they are so reliable, getting a gently used SUV could also provide you with a great driving experience for years to come.
Personal Preferences
There are other essential things to know before buying an SUV in Exeter, which can be based off of your personal preferences. If you are searching for an SUV here, you will find many choices and amenities can enhance your driving experience. These can include entertainment and technology packages, luxury finishes and even enhanced performance systems.
How to Choose Which SUV to Buy
Ultimately, picking the right SUV is going to be based on your needs and preferences. Since there are many options to consider, you should carefully assess what is most important to you as a car owner and then find an SUV that meets your needs as much as possible. This will help to maximize your overall driving and car ownership experience. If you're ready to buy your next SUV, check out our inventory of new SUVs and quality pre-owned SUVs all available with the latest specials and discounts, and don't forget to contact us if you have any questions. We're always here to serve you!