2022 RAM 2500 vs Silverado 2500 in Mitchell, Ontario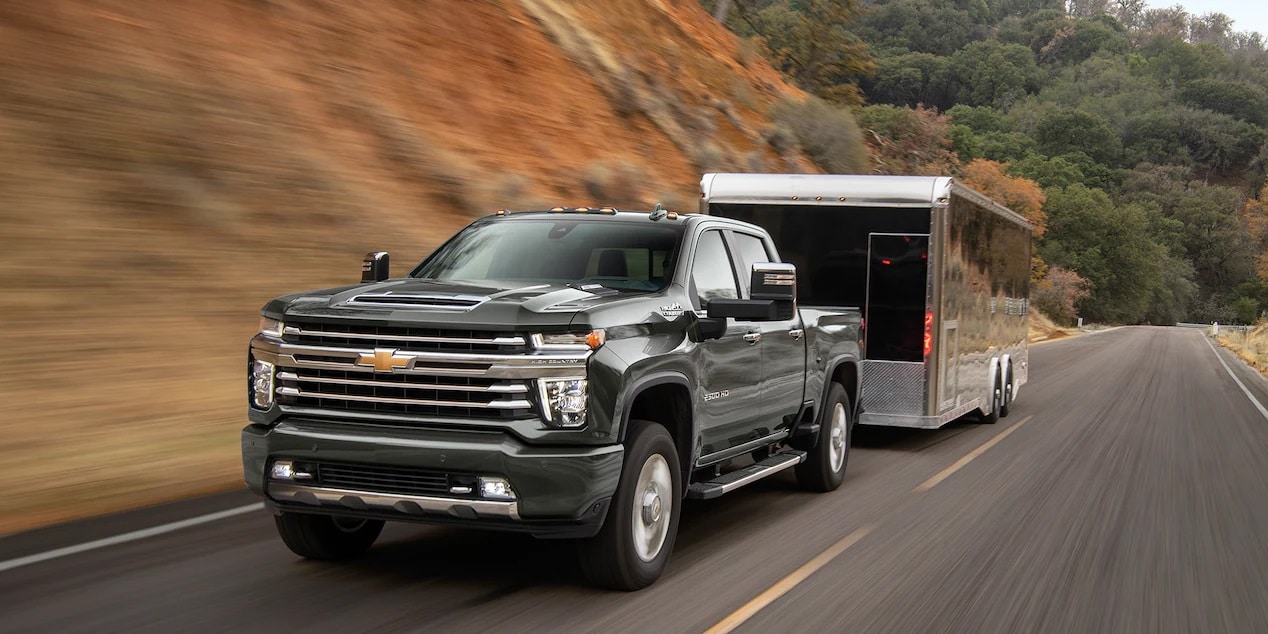 2022 RAM 2500 vs Silverado 2500 in Mitchell, Ontario
At Perth County Chrysler, the 2022 RAM 2500 is one of our most coveted heavy-duty trucks. It's a true work truck with impressive performance, a modern interior, and high safety ratings. Our 2022 RAM 2500 review in Mitchell, ON, proves that its capability is unrivalled. Here's how the 2022 RAM 2500 holds up against another popular competitor, the 2022 Silverado 2500.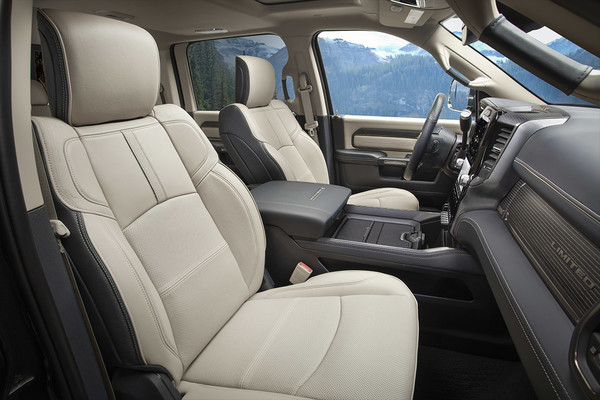 Safety
Safety is at the forefront of the 2022 RAM 2500. All models come standard with driver-assist technologies like the Blind-Spot Monitoring System, Lane Keep Assist, Adaptive Cruise Control with Stop, and Forward Collision Warning with Automatic Emergency Braking. The 2022 Silverado 2500 falls behind since it does not come standard with any of these features.
Design
When it comes to the interior and exterior design of these heavy-duty trucks, there's a huge difference. RAM trucks brought advanced technology and even luxurious features to the heavy-duty truck segment. The 2022 RAM 2500 offers ultimate comfort, genuine leather seating, and heated, power-adjustable captain's chairs, all encased in its robust steel frame and muscular body. Higher trims even add striped wood and gold accents to the dash, doors, and gauges. The 2022 Silverado 2500, on the other hand, has a lacklustre interior, uncomfortable seats, and an outdated design with lower-quality materials. The exterior is just as underwhelming. There's no doubt that the 2022 RAM 2500 takes the lead when it comes to design.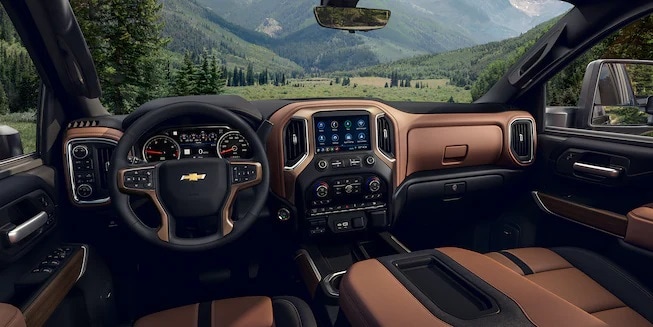 Performance
The 2022 RAM 2500 has the best-in-segment towing capacity and payload. It has a maximum payload of 4,380 lbs and a maximum towing capacity of up to 20,000 lbs on the optional 6.7-litre Cummins six-cylinder Turbo-Diesel engine. On the standard 6.4-litre HEMI V8 gasoline engine, the 2022 RAM 2500 can tow up to 17,740 lbs! In comparison, the 2022 Silverado 2500 has a maximum payload capacity of 3,979 lbs and 14,500 lbs with its standard 6.6-litre gas V8 engine. Our 2022 Silverado 2500 review in Mitchell, ON, reveals that it struggled to tow on flat and inclined surfaces and is sluggish and stiff in its mannerisms. With a horsepower of 410 and four-wheel drive, the 2022 RAM 2500 beats the 2022 Silverado 2500 on all performance aspects.