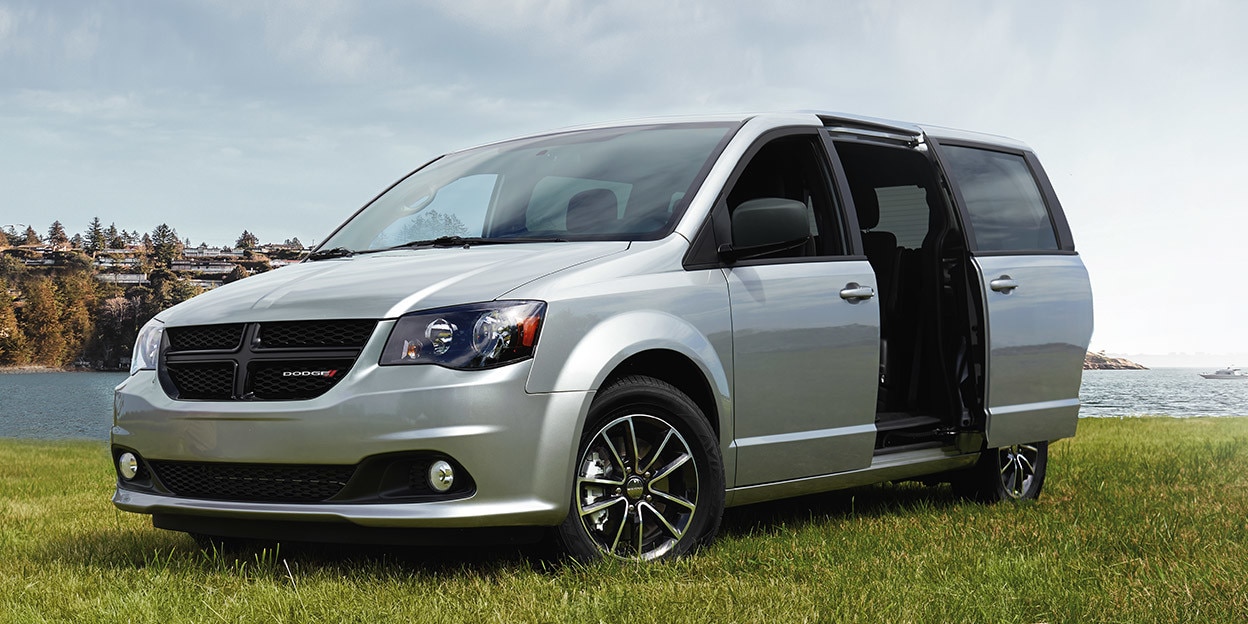 Introducing the 2020 Dodge Grand Caravan, Available at Perth County Chrysler in Mitchell, Ontario
Give your family all the room that they need on the road. The 2020 Dodge Grand Caravan is a comfortable, spacious and advanced minivan that provides everything that you need. Not only that, but the Grand Caravan is also a fantastic value thanks to its many standard features. At Perth County Chrysler. Located at 11 Huron Road in Mitchell, Ontario, we proudly serve the residents of Mitchell, Exeter, Goderich, Listovel, New Hamburg, and surrounding areas of Ontario. We carry a wide selection of 2019 Dodge Grand Caravans and 2020 Dodge Grand Caravan for sale.
Will there be a 2020 Dodge Grand Caravan?
The Grand Caravan is available for the 2020 model year. While there are some updates from the 2019 Dodge Grand Caravan, the 2020 Grand Caravan gives you everything that you love about the Dodge minivan. For the 2020 model year, the Grand Caravan offers many comfort, convenience, safety, and tech features as standard. There's no question why it's been the best selling minivan in Canada for 35 years!
How many model types are there for the Dodge Grand Caravan?
For the 2020 model year, the Grand Caravan is available in eight model types:
Canada Value Package - Includes 3rd Row Stow N' Go Seating.
SXT - Includes class-exclusive 2nd row Stow N' Go seating.
SE Plus - Includes 2nd and 3rd-row power windows.
SXT Plus - Includes 17-inch Tech Aluminum wheels.
Crew - Includes Tri-Zone Climate Control.
Premium Plus - Includes Black Torino leatherette seats.
Crew Plus - Includes dual sliding doors and power liftgate.
GT - Includes a premium sound system, heated steering wheel and Bluetooth streaming audio.
Book a Test Drive Today at Perth County Chrysler In Mitchell, Ontario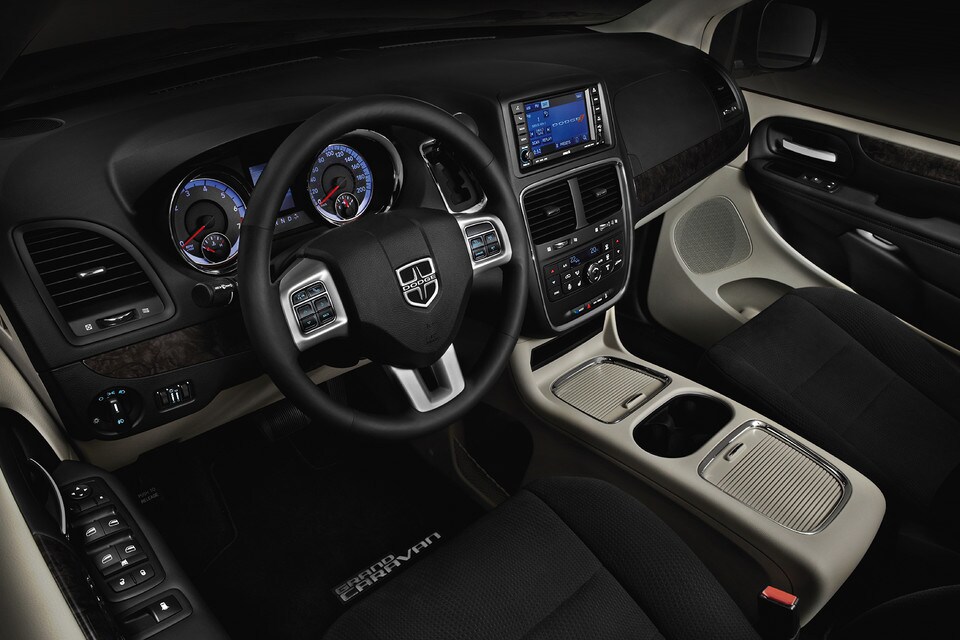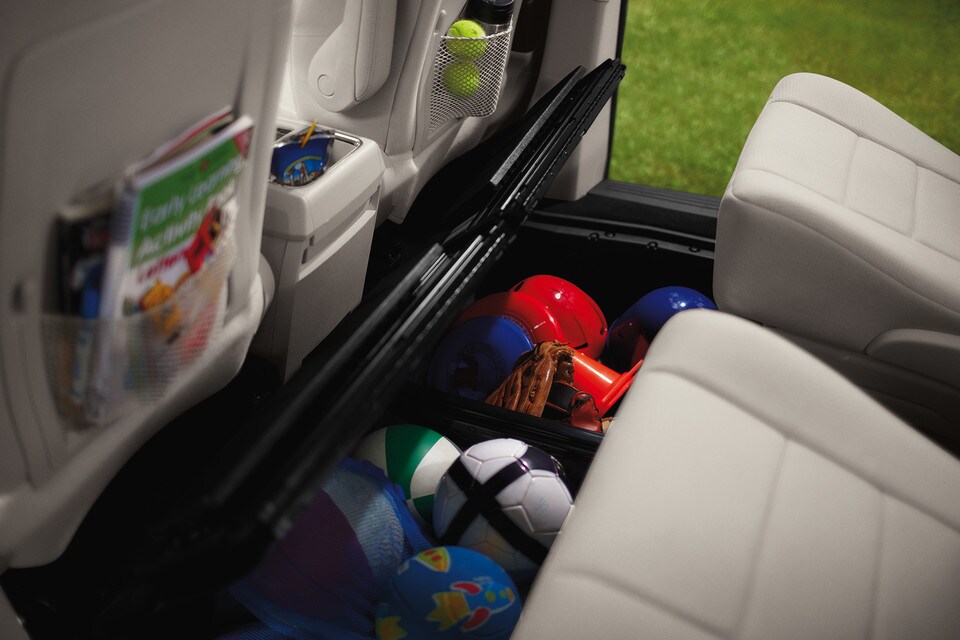 What Minivan Lasts the Longest?
The Dodge Caravan is designed to last a long time. That's why the Grand Caravan comes with one of the longest warranty packages of any minivan. Right now, the 2020 Grand Caravan offers a 3 year or 60,000 kilometre Basic Warranty, 5 year or 100,000 kilometre Powertrain Limited Warranty and 24-hour Roadside Assistance program.
In addition to these long-lasting warranty and assistance packages, Grand Caravan vehicles can maintain their peak performance with MOPAR replacement parts. These OEM parts are exact duplicates of the original parts on the vehicle. This allows you to keep your Grand Caravan in peak condition for an exceptionally long time.
Are Dodge Caravans Reliable Minivans?
Dodge Caravans are designed to be some of the most reliable vehicles on the road. That is due to the top quality engineering that goes into each minivan. All Grand Caravan models come standard with the durable 3.6-litre Pentastar engine that is paired with a proven 6-speed automatic transmission.
When looking at the Dodge Grand Caravan interior, you will find a cabin designed with high-quality materials that can more than handle long term use. Yes, your family will enjoy the Grand Caravan to its fullest without having to deal with early wear and tear. The result is a minivan that will be reliable for a longer than expected time.
Finally, the Dodge Grand Caravan towing capacity is among the best in its class. You can tow up to 1,632 kilograms. That's more than enough to bring that trailer to your next road trip.
Whether you are considering the 2020 Grand Caravan Canada Value Package or the 2020 Dodge Grand Caravan GT in Mitchell, you will have a minivan that can stand the test of time.
What Is The Roomiest Minivan?
The Grand Caravan is one of the roomiest minivans that you can buy. That's because the 2020 Grand Caravan is designed for today's family, which demands a large amount of space. In fact, the Grand Caravan offers a total interior space of 4.5 cubic meters. That allows you more than enough space for seven passengers and their cargo.
Also, the Grand Caravan is generous when it comes to headroom, shoulder room and legroom. You and your children will have all the room that they need during those long road trips. This is why the Grand Caravan has been the most popular selling minivan in Canada for the last 35 years.
Why Shop For Your 2020 Grand Caravan With Perth County Chrysler?
If you are looking for a 2020 Dodge Grand Caravan price in Mitchell, Ontario, see what our dealership offers. We have a friendly sales team that will work hard to make you an exceptional deal. That's why we are of the top Dodge dealerships in Mitchell and surrounding areas.
Test Drive The Dodge Grand Caravan At Perth County Chrysler
Get a great deal on the 2020 Dodge Grand Caravan in Mitchell, Ontario, at Perth County Chrysler today. We are offering amazing deals on all of our 2020 Grand Caravan models. Visit our dealership, see our inventory and take a test drive. We are ready to offer you an attractive purchase or lease deal on the 2020 Grand Caravan of your choice. Contact us today if you're ready to purchase your 2020 Dodge Grand Caravan.